KBP Foods; a privately held franchise company that is growing very fast with a mission to uphold a passion for excellence. This company is dedicated to creating the ultimate customer satisfaction with the service by the modest and well-trained employees in a fast-paced and well-decorated environment that shows the company's values and responsibility. Besides, it is a socially responsible, integrity-driven company, and overall trying to gradually develop every day. In this way, now KBP Foods is one of the top 10 fastest growing restaurant chains and the top 100 fastest growing business in the United States. Nowadays, KBP Foods runs the business with operating KFC and YUM Brands restaurants in more than 600 locations in over 23 states of the United States. All the Employees (are working in these restaurants of this company) are provided their pay stubs, w2 statements, and other benefits via InfoSync payroll service on the UltiPro portal https://infosync.ultipro.com.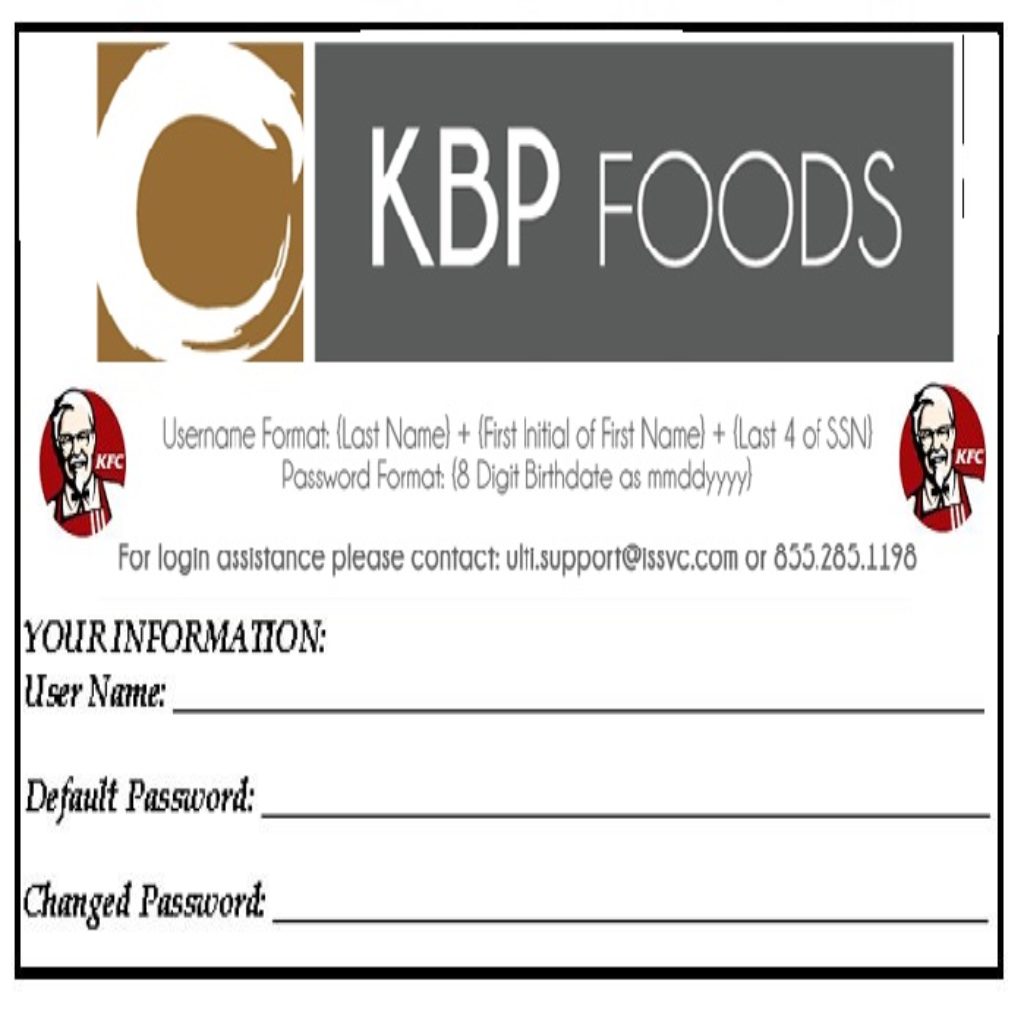 How to Login?
Navigating to the portal's log-in page with the link as https://infosync.ultipro.com with a network-connected device, you can log in by inputting your credentials as User Name and Password. After a successful login attempt with the correct user name and password, your Dashboard or Personal UltiPro Screen will have appeared so that you can view and print your pay stubs and w2 statements besides, can manage your personal information, contact information, and other benefits also.
Initial Log in process for the First Time Users?
Navigating to the portal's log-in page with the link:https://infosync.ultipro.com, first enter your User Name and Initial Password, then click on the login button for your initial login. Your User Name is your Last Name + First initial of your First Name + Last 4 digits of your SSN (Social Security Number). Suppose you are James Smith, and your SSN is 12456789. So, your User Name will be smithj6789. Your Initial Password is your birthdate following MMDDYYYY format. Suppose your birth date is 2 August 1980, then your initial password is 08021980.
You have to change your Initial Password from the password changing screen, where you will be navigated automatically. Requirements for the new password will be provided on the screen. You follow the screen instructions properly.
Then you have to answer 3 challenge questions for your security purpose. Please select and answer 3 questions one by one from the dropdown list.
At last, you will be able to see your dashboard or Personal UltiPro Screen. With the Menu bar from the screen's left-top, you can get your desired information and documents with specific options and view, download, or print those documents.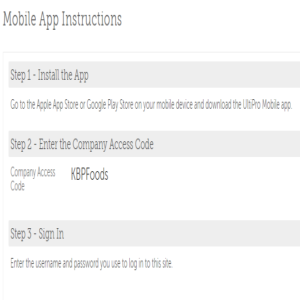 Retrieve your Forgotten Password
With the ink as "Forgot Your Password?" from the login page, you can retrieve or reset your forgotten password. In this case, you need to input your User name and Company access code (Please collect your company access code from your employer or HR office).
Help:
For any problem you may face to log in to this portal, you can contact via email at ulti.support@issvc.com or make a call at 855 285 1198.
RESOURCE