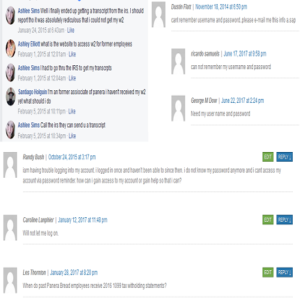 This is not a promotional article, but I have to say at first that your employment with Panera Bread LLC is not bad. However this article will be focus on how to access your pay stubs and W2s online. According to Payroll Department of Panera Bread LLC, the company utilizes Workday self-service portal to control your personal, vacation and pay information since 2015. But if you are asking for payroll record/taxes information of earlier 2015, it is still available on Ceridian self-service portal. Your pay period contains two consecutive work weeks and will paid a on a bi-weekly schedule every other Tuesday.
Access Workday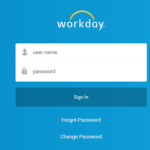 As an employee of Panera Bread LLC, you will be automatically enrolled in the Workday self-service portal. The Workday self-service portal is an easy to use tolls that provides your pay statements and w2 information and can be accessed 24 hrs a day, 7 days a week. If wanted to maintenance, you will be receive a notice.
To access workday, visit to myworkday.com/panerabread (see Resource)
Once you are on the Workday Login page, Login with your user name and password. User name and password are same of Panera Connect user ID and password.
If you have an android or apple mobile device, then you can use Workday apps to access your payroll and taxes information. Apps are always better than browser. So to install workday app from Google play store or iTunes, just click on the following button-




Once installed the Workday app, type panerabread on your first login. Use your Panera Connect user ID and password to login.
To access your W2s from 2014 and it's earlier, visit the Ceridian self-service portal (See Resource).
Resource
myworkday.com/panerabread
Panera Bread benefits login
sourceselfservice2.ceridian.com/Panera